Intelligent Wiping SolutionsWiping solutions
Today´s wiper market demands intelligent wiping solutions. Exactly the kind of advanced solutions customers recognize in each of our brands.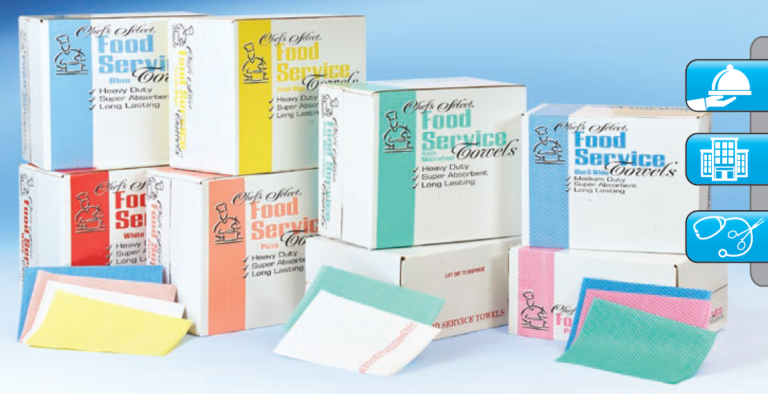 Food Service Towels
A quality line of cleanup and prep towels. Our colored towels and matching boxes are designed to avoid cross contamination. Superior strength and absorbency make the Chef's Select food service towels a great addition to your wiper and toweling line.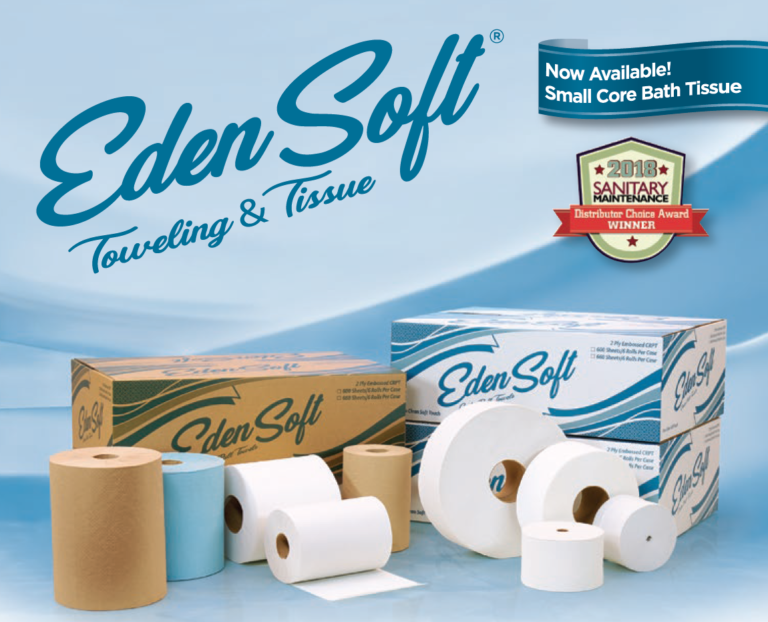 Toweling & Tissue
Eden Soft® delivers the full package in toweling and tissue that keeps customers coming back for more. Offered in a variety of weights and sizes, Eden Soft® bathroom tissue, centerpull roll towels and ardwound roll towels provide superior absorbency and wet strength with every pull. Dispensers are available for all Eden Soft® products.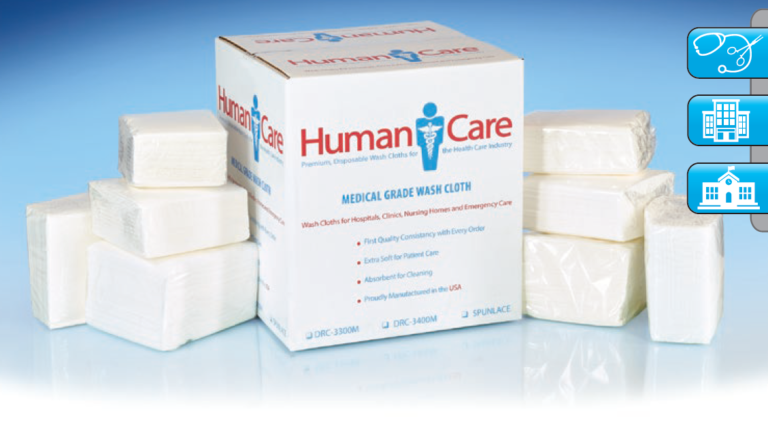 Human Care
As a leader in the disposable washcloth market, we offer the largest line of dry disposable washcloths made from Airlaid, DRC, Spunlace, Fluff Spunlace, Scrim, and Hydrocell material.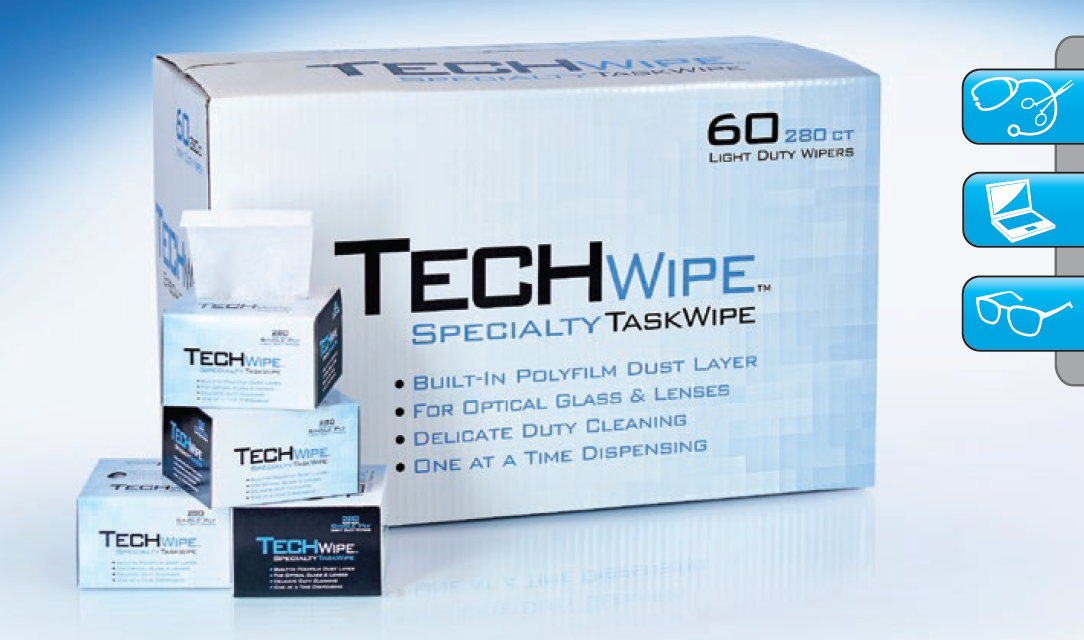 Tech Wipe
TechWipe® is a specialty task wipe for use on optical glass and lenses. Intended for light duty cleaning of sensitive glass surfaces, these virtually lint free wipes are inter-folded and conveniently boxed for always-clean, one-at-a-time dispensing. With a built-in poly-film dust layer to wipe away dirt and smudges, TechWipes® easily handle the delicate task of cleaning lenses, test tubes, electronics, computer screens, tablets and more.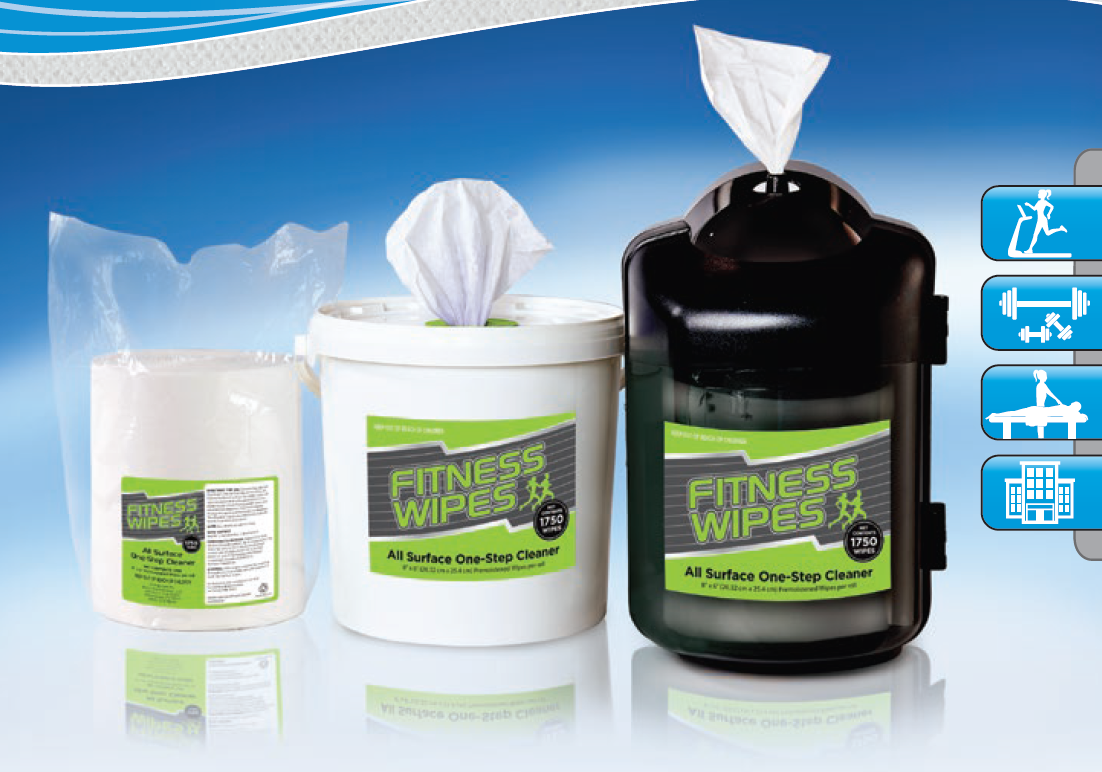 Fitness wipe
A disposable, pre-moistened wiper system specially formulated to clean and deodorize fitness equipment. Made from a biodegradable and compostable cellulose fabric, infused with a light-dose, quat-based formula, containing no harsh chemicals that harm surfaces. Fitness Wipes are ideal for removing sweat and grime from surfaces commonly wiped in all fitness facilities, replacing unsightly spray bottles and rolls. This centerpull wiper system is designed for quick, easy fill and refill using our bucket dispenser or enterpull wall dispenser.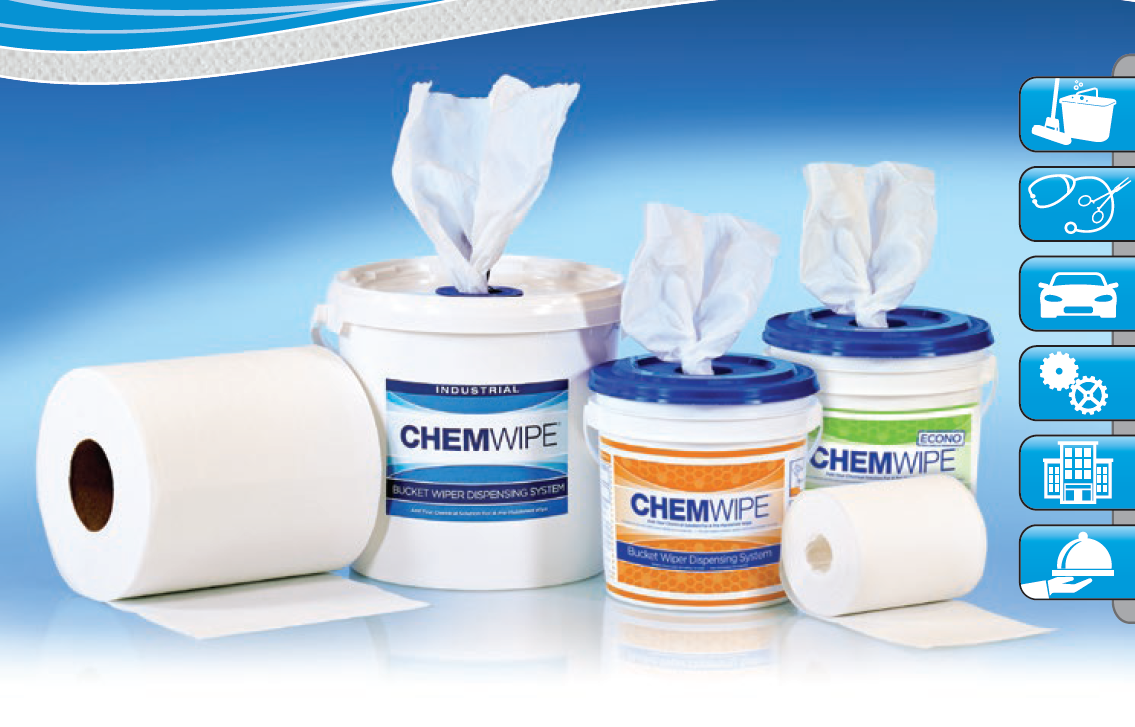 Chemwipe
A disposable wiper and bucket cleaning system that allows end-users to add their own chemical to create a custom pre-moistened wipe. The CHEMWIPE® materials have excellent strength and absorbency with low lint properties, providing an ideal material for heavy-duty cleaning, wiping, degreasing and surface prep.